---
Wishes For Warriors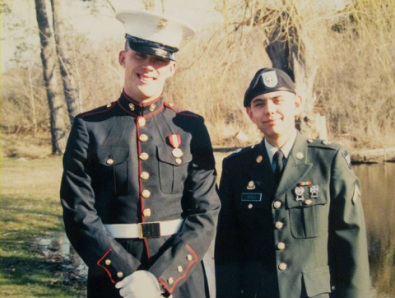 "E

verything began as a dream of mine. After I retired from serving 8 proud years in the United States Marine Corps., and meeting so many amazing fellow men and women, I decided to dedicate my life making disabled veterans welcome and comfortable in their new lives. I saw what happens overseas and how many lives are changed just by one single moment.

I joined the Marine Corps. at 18 years old, along with my best friend Luis Perez who joined the United States Army. Both very young men, right out of high school, we decided to take the oath together and joined without a care in the world. This was the last picture taken of Luis and I.

That was the last time I would ever see him again.

While on a convoy, Luis's vehicle was struck by an IED (improvised explosive device) and he was killed instantly. That day, that very moment, all of Luis's dreams and aspirations went with him. This man died without ever knowing the love of a child, the touch of a beautiful woman, or the feeling of living. He died along with thousands of our brothers and sisters serving the same purpose.

I will never forget Luis Perez. Although he is gone forever, he did not die in vain. His tragic death inspired me to dedicate my life to ensuring disabled veterans live out their dreams.

Rest in peace brother.

Semper Fidelis"

SSgt Bryan Marshall, USMC (retired)
President
Wishes For Warriors, Corp.

---
---
Our Mission


---

Wishes For Warriors is a veteran run, volunteer operated 100% non-profit 501(c)(3) organization dedicated to granting combat wounded veterans outdoor wishes and instilling hope and passion back into their lives through therapeutic outdoor adventures after experiencing a life altering injury.

"Our sole mission is to assist combat wounded veterans experience therapeutic outdoor adventures with their new disability, raise awareness of our combat wounded community, and assist each disabled veteran in achieving their outdoor goals and passions."

There are thousands of veterans that retire from service not only physicallwoundedy , but mentally as well. Our mission here at Wishes for Warriors Corp. is to assure our combat wounded that there is life after war.
Millions of men and women join our military. Many join without question or fear. Fear as to what is to possibly happen. They join with pride, passion, and hope. Pride in their country, Passion of their love for their country and hope for our country's future. Although many lose their lives, they never die in vain. We go on to carry out their legacy, honor and support in the many of citizens that continue to join. Many veterans return broken, broken in the aspect of physically or mentally. Many return without hope or faith. It is our job here at Wishes For Warriors to hold their heads high and prove to them that life isn't over!

These men and women of our country have spent countless hours watching their backs to survive, it is our turn to cover their backs and give them the time of their lives.

---
What we do & How we do it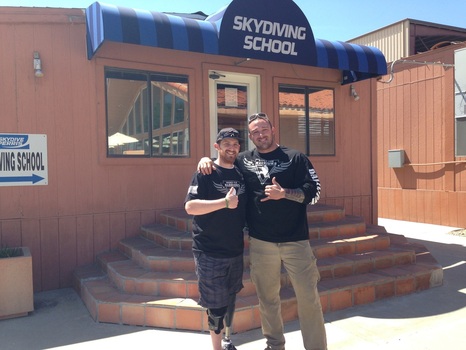 100% of our proceeds go toward funding therapeutic outdoor activities and events for our combat wounded veterans.
Some requested wishes include:

Big game hunts (anywhere in the world)

Personal vacations or get-a-ways

Awesome fishing trips

Skydiving

Kayaking

....or whatever helps pump life back into our combat wounded !!

When a combat wounded veteran and/or family member of a disabled veteran contacts us, we set-up an intimate and confidential interview as to what exactly they wish to achieve or do.

To

accomplish each wish of our combat wounded

, we must continue to raise awareness of how many men and women return from war a changed person, thinking that because of their disabilities, they can no longer enjoy the simple things in life. That must change. We are here to show them that their passions remain alive. They have spent their time serving us and our country, now it is our turn to serve them.



Please, help us show our troops gratitude and appreciation for what they have sacrificed in their life's to keep us

the land of the free and the home of the brave.
---